7Inch Wall-Mounted Linux plastic Industrial Panel PC Cortex®-A9 Architecture Fanless pc panel
Product Details
Contact Us
Five Advantages Of Products
using Samsung's 4418 industrial-grade CPU chip
rich interfaces
smooth operation experience comparable to smart phones
better heat dissipation
long-term operation is only slightly Temperature
Product Details
1.parameters
Product model
WLX-070C-SP10/WLX-070R-SP10
Basic parameters
CPU Quad-core Cortex®-A9 architecture frequency 1.4GHz
Memory 1GB DDR3
Flash 8GB NandFlash
Display screen
Size 7 inch
Resolution 1024×600
Wide-temperature type 16000k colors or 24 true colors
LED backlight lifetime > 25000 hours
Touch screen
Capacitance/Resistance touch screen
Hardware interface
4 channel 3-wire RS-232 serial port COM1,COM2,COM3,COM4
2 channel RS-485 COM1 COM2 multiplex as RS-232 (COM1 COM2) Signal isolated as optional
1 channel isolated CAN bus. optional
1 channel USB device interface.
2 channel USB Host interface support usual USB device such as mouse, keyboard, U disk ,etc.
1 channel 100M Ethernet interface.
1 channel SD/MMC slot.
1 channel 3.5mm earphone output interface.
1 channel built-in WIFI . optional
DC12V~24V, industrial power solution higher reliability.

Built-in WIFI , Bluetooth module . optional
OS
Linux
Defend degree
IP65 (front panel)
Working environment
power DC 12V-24V 24V as recommendation
working Temperature -10~55℃
storage temperature -20~85℃
working humidity from10 to 90%RH
Size
shell structure plastic
panel size 206.00×142.00 mm
trepanning size 195.6×131.6 mm
Application area
industrial control detection device instruments and meters security monitoring medical apparatus and instruments, intelligent terminals embedded high-end application.
Support CAN bus network deployment.
Software support
QT Creator QT C++ development, easy to use other software flexibly.
Easy change the user-defined splash screen.
Support display screen rotation (degree: 0/90/180/270).
2.Interface definition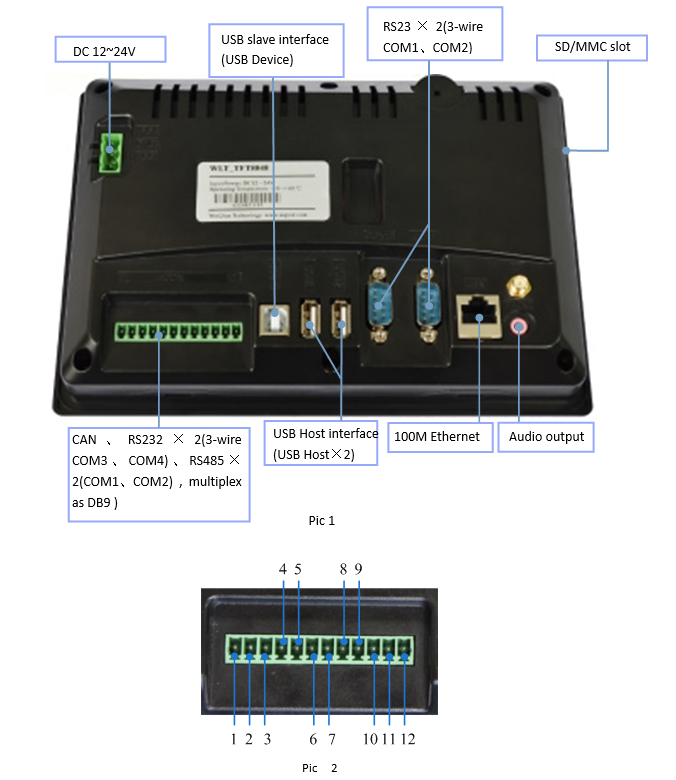 1 CANL 2 CANH
3 GND 4 COM3-RX of RS-232
5 COM3-TX of RS-232 6 COM4-RX of RS-232
7 COM4-TX of RS-232 8 COM2-485B
9 COM2-485A 10 GND
11 COM1-485B 12 COM1-485A
2.1 RS-232 interface
4 channel serial port support the highest-level baudrate 115200bps. The corresponding interface in Linux system is COM1 ~ COM4. Specially COM1 and COM2 have 2 output type as RS-232 and RS-485.
2.2 RS-485 interface
The corresponding port in Linux system is COM1 COM2. And COM1/COM2 is a multiplexing of COM1/COM2 of RS-232 interface. Also, without 120 ohm(Ω) terminal resistance inside, pls specify once in need .
2.3 CAN Bus interface
The function of Can-bus interface is optional. Also, without 120 ohm(Ω) terminal resistance inside, pls specify once in need .
2.4 Power interface
As shown in the figure: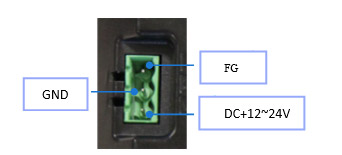 3. Exterior size
Exterior size 206×142 mm Trepanning size 195.6×131.6 mm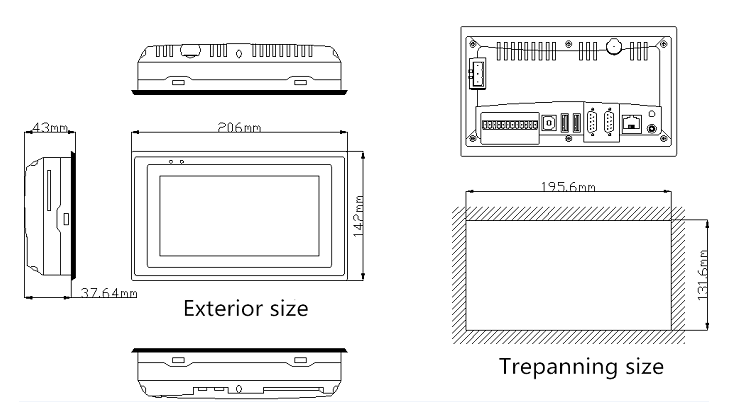 Guangzhou Weiqian computer technology co., LTD.
Contact Person: Bella Shen
Telephone: bella@wqlcd.com
Landline: +86 13926272032
Company Address: Building B, xinzhuang industrial park, no. 84, tianyuan road, yonghe street, huangpu district, guangzhou city, guangdong province,China.
Website: www.wqitc.com